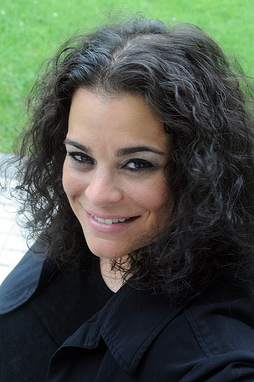 Single Women's Weekend is coming up. Don't miss performances by top comedians like Jessica Kirson.
Jessica Kirson's unique style and captivating stage presence captures the attention of audiences and club bookers everywhere she performs. Her wide variety of characters brings a diverse energy to her routine. Once you have seen her amazing talent, it is easy to understand why she was selected to perform at the Hamptons, Toyota, Marshall's Women in Comedy, Comedy Central's South Beach, Montreal, and HBO's Las Vegas comedy festivals.
Bio:
She was awarded, "Best Female Comic" by the MAC association in New York City. She is considered one of the top comedians in the country. She has been featured on various television shows, including, Comedy Central's "Premium Blend" and "Fresh Faces," Nickelodeon's "Sixth in the Suburbs," Noggin's "LOL," VH1's "Awesomely Bad" Shows, Oxygen's premier game show "Can You Tell?," Bravo's "The Great Things About Being," The Women's Television Network's, "She's So Funny," NBC's "Last Comic Standing" Seasons 2 and 3, NBC's "Last Call With Carson Daly," Two appearances on the "The Tonight Show with Jay Leno", Showtime's, "White Boyz in the Hood", and NBC's "Celebrity Apprentice". She also has a one hour special on the Logo Channel called, "My Cookie's Gone" and has appeared on, "The Joy Behar Show" on CNN-HLN twelve times.
What I love about Ptown & Single Women's Weekend:
"There is nothing I love more than performing for an audience filled with women. Single women's weekend in Provincetown is amazing. I am so excited to be a part of this incredible weekend in 2011. Any woman who is looking to relax, party, or just find someone they can buy a Uhaul with by the following Monday, should come to play with us May 20th-22nd."
Connect with Jessica Online: