Provincetown, MA Inns, Hotels, B&Bs & Rentals
Hotels and Lodging in Provincetown
Discover a great assortment of lodging options from seaside cottages and bed and breakfasts to spacious condos and high-end inns.
Finding a room last minute in the summer and on holidays can be difficult, so book early. Off season, finding a room is rarely a problem.
Inns, B&B's & Guesthouses
The Crown & Anchor
247 Commercial Street
Provincetown's Premier Complex
The Crown & Anchor Inn is a waterfront hotel with eighteen rooms and luxury suites.
Located in the center of Provincetown, The Crown & Anchor complex features an inn, a restaurant, the P-town's largest nightclub (Paramount), the town's only video bar (Wave), a cabaret venue, a poolside bar with heated pool, a piano bar and more.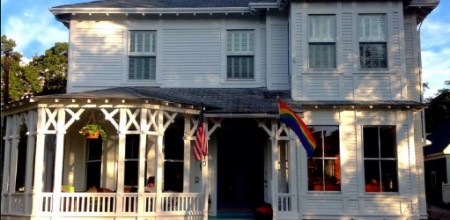 210 Bradford Street
Provincetown, MA 02657
508.487.1717
Welcome to Roux, a beautifully restored Victorian property located in the East End Gallery District – an easy walk to everything Provincetown offers. Features: Private en suite Bathrooms; Individual climate control Air Conditioning/Heat; Full Hot Breakfast and Savory Small Bites Happy Hour with Wine; Coffee/Tea 24/7; Bike Storage; Cable; Fireplace Dining; DVD Library; complimentary Wifi; Non Smoking and Private Off-street Parking. Open year round.
Roux may be one of the newest additions to the Provincetown B&B landscape, but she has a history. Rich. Welcoming. Playful. A little chic. A lot of fun. She's a French girl about to hold a very wonderful party.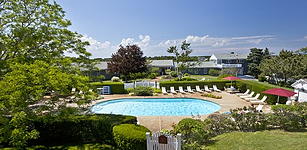 105 Bradford Street Extension
Provincetown, MA 02657
508-487-1286
Family owned and operated, The Seaglass Inn & Spa offers families and couples a peaceful retreat nestled in the hills of Provincetown. The combination of The Seaglass Inn & Spa's amenities, family-friendly ambiance and location provide a welcome alternative to the large harbor front hotels and bustling beachfront. At the hotel, guests can experience a true escape in the heart of Cape Cod.
102 Bradford Street
Provincetown, MA 02657
508-487-3232
The Provincetown Hotel at Gabriel's is set in the heart Provincetown next to the Pilgrim Memorial Park. Our spacious rooms and apartments suites offer luxurious touches including Jacuzzi tubs, cozy fireplaces, private balconies, wet bars or full kitchens. Enjoy relaxing in our gorgeous garden courtyard and wake up to our made to order breakfasts each morning. We are also family and pet friendly.
59 Province Lands Road
Provincetown, MA 02657
508-487-1342
800-842-6379
(508) 487-3540 (fax)
Book on-line at our website 24/7! Every room has a million dollar view of Cape Cod National Seashore. The only women-owned inn with a pool! Parking AT YOUR DOOR, A/C, free WiFi, breakfast, private bath, phone, TV, BBQ, and all non-smoking rooms are just some of the reasons to stay with us. Quiet, privacy, and endless beauty are a few more. Diane and Loretta, innkeepers.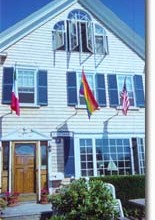 462 Commercial Street
Provincetown, MA 02657
508-487-3203 (508)
487-3540 (fax)
Located in the quiet East End next door to the Art Association & Museum. Year-round apartments. Offering a lovely guest room, efficiencies & penthouse apartment, with a private yard, patio, & barbecue. Water-view with beach access. Parking, bike rack, 10 minutes walk to the center of town through the Galleries District. Diane Corbo and Val Carrano, innkeepers.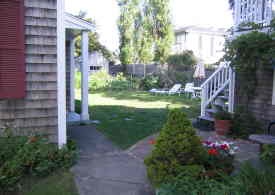 5 Center Street
Provincetown, MA 02657
508-487-2347
A "Provincetown Classic" and women's guest house offering rooms, apartments, and a cottage. Enjoy the unhurried atmosphere of a rambling Cape house. Tucked down a private drive. Decks, gardens, parking, and a yard.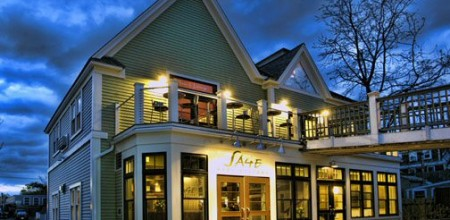 336 Commercial Street
Provincetown, MA 02657
508 487-6424
Centrally located and just steps away from Commercial Street, Sage Inn and Lounge offers 19 comfortable guest rooms all with queen sized beds, private baths, climate control, flat screen televisions and complimentary wireless internet access. Our reception desk and Lounge is located on the first floor with elevator access to the guest rooms on the second and third floors.
A limited number of pet friendly accommodations are available. On site parking is available for a fee and must be reserved at time of reservation. Open year round. Visit our web site for photos, rates, real time availability and on line booking.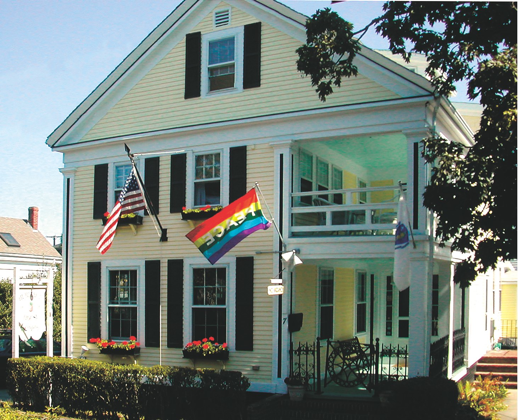 7 Center Street
Provincetown, MA 02657
508-487-3692
Relax on our Veranda, enjoy the delicious buffet breakfast served daily, make our home your perfect home base while enjoying all that Provincetown has to offer. If you drive you can park your car here, and if you fly or take the ferry we're happy to give you a lift to Heritage House.
158 Bradford Street
Provincetown, MA 02657
508-487-9665
Provincetown's Admiral's Landing Bed and Breakfast is a friendly and intimate Inn just one block from Commercial Street and the bay – centrally located at 158 Bradford on the corner of Pearl Street. Our small Inn offers lodging with a wide range of amenities including WiFi, fireplaces in most rooms to make your stay in Ptown memorable. We're also just around the corner from the Fine Arts Work Center and the thriving gallery district.
Audri & Robyn Bazlen-Weglarz, innkeepers