Imagine Me, Imagine You, Imagine Us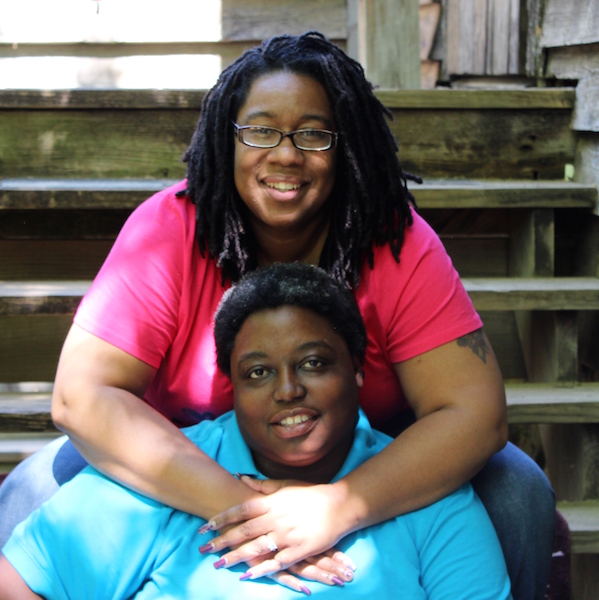 This interactive and informative discussion will focus on you as an individual, how to effectively support for your partner without losing who you are and finally how to create and maintain a relationship where your US healthy, fulfilling and Growing!!
Bio - Annie Ross and Priscilla Coleman have been in a committed relationship for 19 years. They have 2 amazing young adults Matthew in Graduate School Howard University and Jessika a Junior at St Augustine University. Annie is a graduate of Auburn University with a Bachelors of Science in Health Administration and a Bachelors of Arts in Religion. She also has her Masters Degree in Accounting and owns her own Tax Accounting Business. Priscilla enjoyed a 24 year career at Liberty Mutual Insurance as a Senior Underwriting Assistant.
They are the founders of a non-profit Social Empowerment organization entitled Infinity Diamond Club. Infinity Diamond Club focuses on bringing community together to foster healing, empowerment and growth in community. They do this through their community outreach, focus on health and wealth empowerment for women, We Are 1 Conferences, Couples and Singles Retreats. Their focus is always to create a safe and empowering atmosphere where individuals can come together to share and learn from each other. Our motto is "When you Heal, I Heal, When you get Better, I get Better, When you Succeed, I Succeed ~ We Are 1."
Priscilla Coleman, Co-Founder
Infinity Diamond Club
PO Box 13602
Durham, NC 27709
Phone: 919-824-4035
Email: infinitydiamondclub@yahoo.com
Webste: www.infinitydiamondclub.com
Conference Website: www.weare1conference.com