Where to Stay for Single Women's Weekend
247 Commercial Street
Phone: (508)487-1430 Ext. 1
Email: frontdesk@onlyatthecrown.com
In the center of Provincetown, The Crown & Anchor is also the center of the Single Women's Weekend action. The Crown features six unique bar venues including the town's largest nightclub (Paramount), the town's only video bar (Wave), a cabaret venue, a poolside bar with heated pool, and a piano bar. The Crown also features the Central House at the Crown—a year-round restaurant offering lunch and dinner—and the Crown & Anchor Inn—a waterfront hotel with eighteen rooms and luxury suites.

336 Commercial Street 508.487.6424
Formerly known as Vixen/Pilgrim House Hotel and under new Ownership, the newly renovated Sage Inn and Lounge is located in the heart of Town. The 19 upgraded guest rooms offer queen beds, private baths, complimentary wireless internet access and complimentary continental breakfast. The first floor of the property features a contemporary new Lounge offering light fare, fruit and herb infused cocktails, fine wines and craft beers. Sage also offer private function space for events, fundraisers, workshops and conferences.
Ravenwood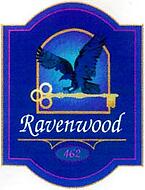 462 Commercial Street 508-487-3203
Located in the quiet East End next door to the Art Association & Museum. Year-round apartments. Offering a lovely guest room, efficiencies & penthouse apartment, with a private yard, patio & barbecue. Water-view with beach access. Parking, bike rack, 10 minutes walk to the center of town through the Galleries District. Diane Corbo and Val Carrano, Innkeepers

The Provincetown Hotel at Gabriel's
1010
102 Bradford Street
508-487-3232 w.
102 Bradford Street 508-487-3232
info@provincetownhotel.com
In the heart of town. Luxurious and spacious rooms & apartments that offer both comfort and romance. Jacuzzis and Fireplaces. Gorgeous garden courtyard. Made to order breakfast. Since the 1970's, Gabriel's has welcomed our family of friends to this unique and special inn. Elizabeth Gabriel Brooke is one of the founders and president of The Women Innkeepers which hosts Women's Week in Provincetown.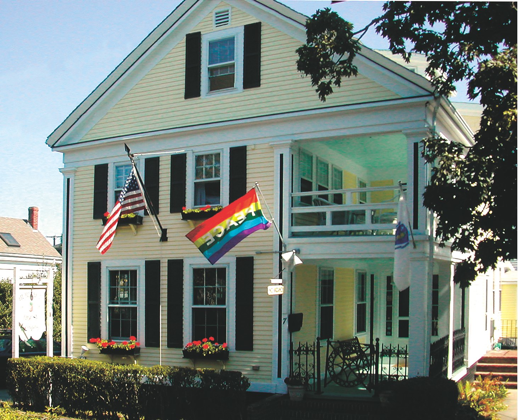 7 Center Street 508-487-3692
Relax on our Veranda, enjoy the delicious buffet breakfast served daily, make our home your perfect home base while enjoying all that Provincetown has to offer. If you drive you can park your car here, and if you fly or take the ferry we're happy to give you a lift to Heritage House.
59 Province Lands Road 800-842-6379 | 508-487-1342
Book on-line at our website 24/7! Every room has a million dollar view of Cape Cod National Seashore. The only women-owned inn with a pool! Parking AT YOUR DOOR, A/C, free WiFi, breakfast, private bath, phone, TV, BBQ, and all non-smoking rooms are just some of the reasons to stay with us. Quiet, privacy, and endless beauty are a few more.
Diane and Loretta, Innkeepers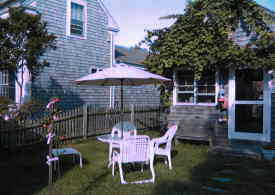 5 Center Street
508-487-2347
A "Provincetown Classic" and women's guest house offering rooms, apartments, and a cottage. Enjoy the unhurried atmosphere of a rambling Cape house. Tucked down a private drive. Decks, gardens, parking, and a yard.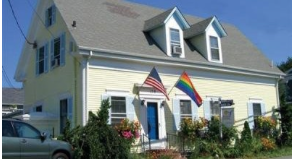 158 Bradford Street
 508-487-9665
A friendly and intimate Inn just one block from Commercial Street and the bay – centrally located at 158 Bradford on the corner of Pearl Street. Our small Inn offers lodging with a wide range of amenities including WiFi, fireplaces in most rooms and a hot tub to make your stay in Ptown memorable. They're also just around the corner from the Fine Arts Work Center and the thriving gallery district.
info@admiralslanding.com |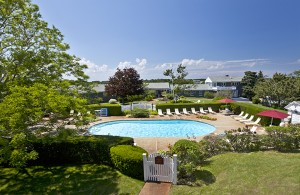 105 Bradford Street Extension
 508-487-1286

Family owned and operated, The Seaglass Inn & Spa offers families and couples a peaceful retreat nestled in the hills of Provincetown. The combination of The Seaglass Inn & Spa's amenities, family-friendly ambiance and location provide a welcome alternative to the large harbor front hotels and bustling beachfront. At the hotel, guests can experience a true escape in the heart of Cape Cod.
info@seaglassinnandspa.com |
Getting to Provincetown
DRIVING
Driving to Provincetown from Boston or Providence, Rhode Island (home of the two closest major airports) is approximately 120 miles and takes about 2.5 hours, unless you hit rush hour traffic getting out of the cities.
It's an easy drive from either airport and there are plenty of places to stop along the way for gas and food.
FROM BOSTON BY CAR
Take I-93 South to Route 3 South to the Sagamore Bridge and onto Cape Cod, where it becomes Route 6 East (aka the Mid-Cape Highway.)
From New York/Connecticut/Rhode Island by Car
Take I-95 North to I-195 North to Cape Cod over the Bourne Bridge to Route 6 East.
FROM BOSTON BY AIR
Cape Air (with 9-seater planes) from Logan International Airport costs about $235 round trip and takes about 20 minutes. Taxis from the airport cost $7 per person.
FROM BOSTON BY FERRY
There are two ferry services, the Bay State Cruise Co. and Boston Harbor Cruises that cost $79 roundtrip. The fast ferry only takes 90 minutes. Once at Provincetown's MacMillan Wharf, you can take a taxi or walk to your inn, depending on the distance.
FROM BOSTON BY BUS
Plymouth and Brockton buses depart from South Station (Red Line). It's a nice ride, but it takes about 3.5 hours and makes a lot of stops; approximate cost is $60 round-trip.
GETTING AROUND IN PROVINCETOWN
All of the events for Single Women's Weekend are located in the center of town and are within easy walking distance to one another. Single Women's Weekend Registrants enjoy $5 per person taxi rides anywhere in town.