Jha' d Williams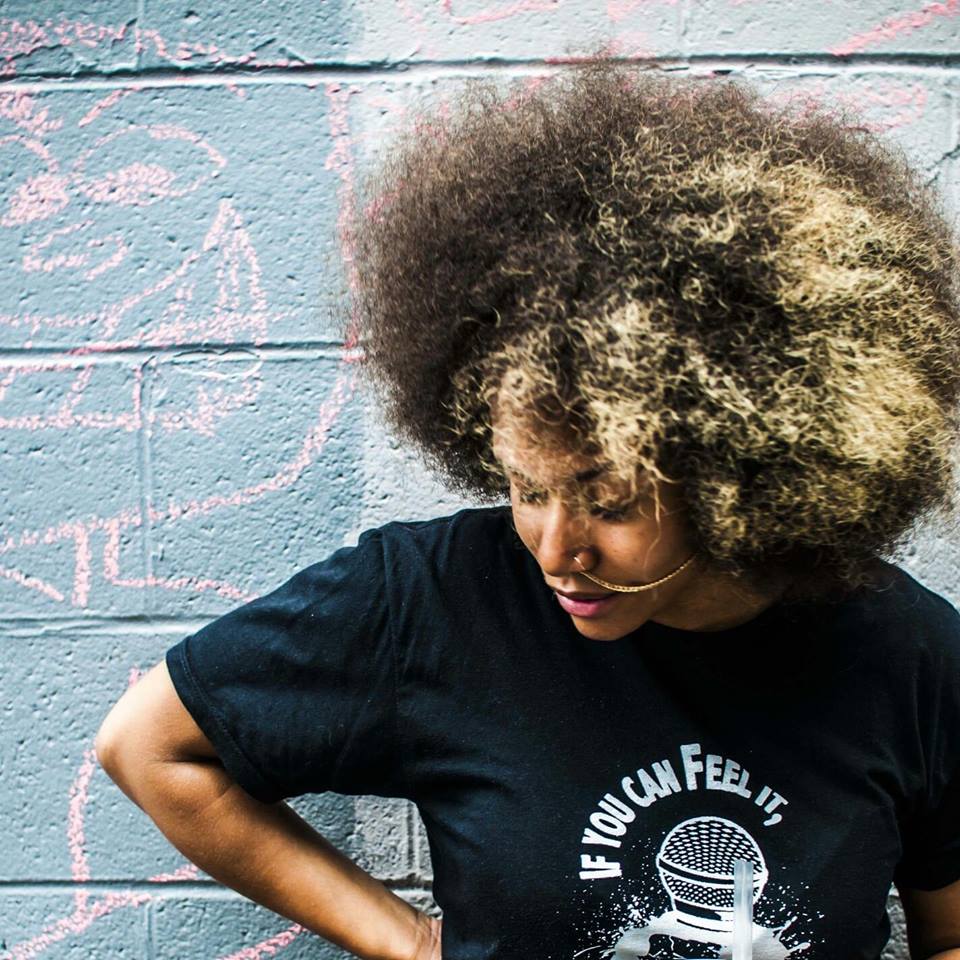 Jha D Williams is the founder of the "if you can Feel it, you can Speak it" Open Mic, and the producer of EN-ER-GY. She is an architect by day, spokenword artist by night and advocate for the LGBTQIA Communities of Color by every second. She has produced several events over the past 5 years that cater to and celebrate the aforementioned communities. Personal and professional relationships with organizations in Boston, such as LOCS, HBGC and The Theater Offensive, have enabled her to be well connected and successful in her efforts. She has attended and performed at the Women of Color Weekend in the past and is excited to contribute to this year's events!
Sherri Quist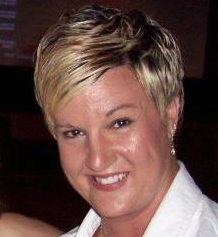 I am thrilled to be a part of Women of Color & Friends Weekend. I have been attending this wonderful event since its inception with my friends and partners. I knew that I wanted more culture in Provincetown, and felt the need to be more active in this special weekend, making sure that all women of color would want to be in this wonderful little paradise; this gay friendly, sea-side village called Provincetown.
I am also an official, proud sponsor of this event through my company,QuistRealEstate.com . I have been a property owner in Boston & Provincetown for over 20 years, and truly look forward to this being one of the best WOC Weekends yet!
Jonta Davis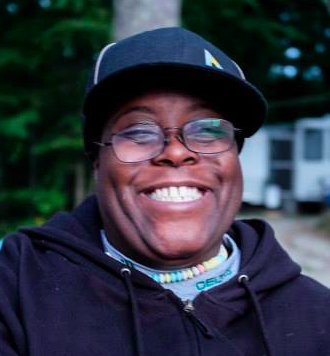 Born in Gary, Indiana, in the summer of 1978, Jonta N. Davis currently lives in Massachusetts where she is an aunt, a daughter, a sister, the black sheep, but an all around good person to know. Jonta began writing at an early age in order to declare her own voice in a noisy world. Jonta has completed several novels, the previously published by Rosedog Books We Were the McMillan's, as well as new books Fire and Ice, Still...Want...You, Still...Wanting...You, and Lost and Found. Jonta is currently working on several other book projects to arouse the senses.
My books appeal to the LGBT community because they speak to the one thing we all crave...a place we belong. My characters are flawed and sometimes broken but they craved and long for community, a family, and love. My characters exist in the LGBT community...you see them and feel them in very visceral ways. My books don't talk down or idolize any one thing...my books explore human connections and ask the questions..."When will I be loved...and how will I sustain it when I do?" My books are loved by the young and old alike...because at the end of the day...you see yourself among them.

Why I love PTown and Women of Color Weekend: Because it always feels like coming home. PTown is the balm that soothes my soul and heals me....WOC is a big part of how I heal. I get to be apart of so many womyn's journeys to not feeling alone and feeling maybe for the first time as though they belong...It's my privilege and my honor to be there with them.
Mimi Gonzalez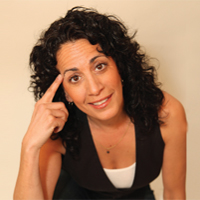 Mimi Gonzalez has been rocking the mic at Prides and protests to cruises and festivals since before being gay was spelled with three letters. She welcomes everyone in the acronym of GLBTetc through her fierce politics of inclusion. Her life-long agitation and activism is expressed in print through queer magazines and as a stand-up comedy on nationally televised shows. "One of the funniest comics in NYC" according to Backstage Magazine and a frequent guest on several Sirius radio shows, you can see her on Logo and Comedy Central. When she's not touring or entertaining on an Olivia cruise, she's working the New England gay resort of Provincetown since 2006.
Provincetown Magazine says she's "Funny, sexy, sharp, positive…Mimi Gonzalez is a comic, life-affirming force."
Victoria Harley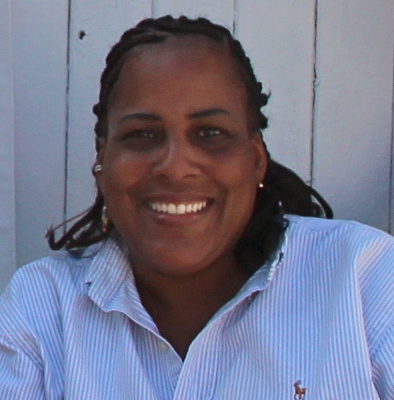 Victoria has been coming to Ptown since she started college here in Massachusetts in 1980 and immediately fell in love. For seven summers, she worked here; her favorite job was working at Toys of Eros. Victoria has volunteered at the women's events and at the Provincetown film festivals for several years now. Her favorite event is Women of Color Weekend. "I am honored to be part of the planning and implementation team."
LORRAIE NAJAR

Dorothy Randall Gray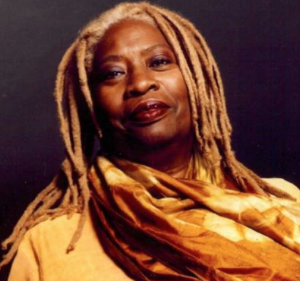 From Brooklyn to Bombay, Iceland to India Dorothy Randall Gray has enthralled audiences;with her dramatic poetry performances, spellbinding stories, and captivating humor. She has facilitated creative writing, personal development, and empowerment sessions for many different groups, from incarcerated youth to business executives. Writers rave about her inspiring workshops and insightful professional guidance.
Dorothy is author of the acclaimed bestseller, Soul Between The Lines: Freeing Your Creative Spirit Through Writing and other books. She was a contributor to the NY Times, SisterFire, and many other anthologies and periodicals. She has been featured on countless radio and TV programs, colleges, conferences and cafes.
Dorothy has been an advocate for spiritual activism, personal empowerment, transformational creativity, and global healing. To implement this passion she founded the Heartland Institute for Transformation.She is a former Poet-in-Residence at Hunter College, NYU faculty member, and National Public Radio commentator.She has since shared the dais with the Dalai Lama, served as a UNESCO delegate, and supplied African schools with writing implements.
Jamila Afrika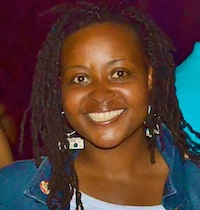 Jamila Afrika (formerly DJ msladyj) ventured out of the Sunshine State of Florida in high hopes of pursuing a higher education at one of the Boston area colleges and universities. However, shortly after being accepted she traded her collegiate pursuits for those of a DJ nature. She began regularly DJing in Boston area clubs in the early 2000s and has DJed a number of venues including: Machine, Venu, the Milky Way, Club Café and (the now defunct) Axis and Buzz/Europa.

Her style and musical choices are greatly influenced by her Floridian roots. Her song choices reflect the bass heavy up-tempo rhythms that can be found in the nightclubs and on the radio stations below the Mason/Dixon line. She also strives to meet the discerning musical tastes of her audiences and can deftly blend an array of musical genres to ensure a pleasurable dance experience for everyone. When Jamila Afrika is your DJ, she won't stop until you've had enough, and even then she might give you a little more!
Jamila is excited about returning to the Women of Color & Friends Weekend for another year. She relishes the opportunity for socializing, networking, community building and most importantly getting the dance floor full and keeping people dancing!